As environmental awareness and sensitivity gain ground, more states than ever are offering "green driver incentives". This, combined with consumer concerns about rising gas and oil prices and the increasingly competitive pricing of electric vehicles, is selling a great deal of vehicles that don't have enough places to plug in. EV charging stations can provide a safe and reliable means to quickly power up electric vehicles.
Before you're ready to start fueling your EV in your garage or driveway, you'll want to get plugged into the different options available. Be sure to take into account your EV type, installation costs, and your driving habits. The benefit to hiring Radco Electric is that we are certified independent electrical contractors, which means we can install any type of electric vehicle service equipment (EVSE) in your home or business without any hassle. If you have purchased a charger, we can install it for you. If you have not selected a car charger, we can help you find the right brand and model that fits your needs.
There are so many questions about this emerging technology it can often be very overwhelming for the average consumer.
Types of EV charging stations?

Can your home handle the additional power demand?

What do you need to get started for a Level 2 EV station?

What will be the approximate cost?

What financial incentives are there for owners of electric vehicles?

Does your home or business need a second meter for the electric car?
Ready to get started? That's where Radco Electric comes in.
Can my home handle the additional demand?
Level 1 Charging Station – 120 Volt (uses standard home outlet)
✔ Simply plug your EV into a normal household electrical outlet (with the EV adapter that comes with your EV). This option does take the longest to charge your EV. 1 hour of charge via Level 1 charging results in roughly 4.5 miles of drive time. A full charge would require about 22 hours of charging.
What do you need to get started for a Level 2 EV Station?
There are 4 essential parts to this process:
✔
Step 1 Assessment
Contact Radco Electric to receive your custom estimate.
✔
Step 2: Permitting and Upgrades
Radco Electric will evaluate your home or business's electrical panel for capacity and review your electrical load calculation to ensure a safe installation. We can perform any necessary service upgrades.
✔
Step 3: Installation and Inspection
Radco Electric will inspect your home or business, get any applicable permits, and perform any needed electrical upgrades. An electrical vehicle can overload your existing circuit even if you're charging at 120V, especially if the circuit is shared with other electrical devices, such as lights and appliances. Some homes are not equipped to handle the additional load needed for quickly charging an electric vehicle and may require a newer electrical panel or even a higher amperage service. Once we have determined which charger you need, we will install the new dedicated circuit from your panel to your charging station, install the station, and add a new breaker to your electrical panel. Once the installation is done we will inspect it and make sure you're ready to go. We will make sure you get a perfect installation. Installation costs vary.
✔
Step 4: Charge & Go!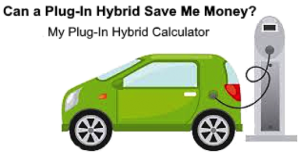 Approximate Cost Breakdown       
✔Level 1 – With the average cost of electricity about 12 cents per kWh, the typical commuter driving an EV 15,000 miles per year can expect to pay about $540 per year to use a home 120V outlet for overnight charging.
✔Level 2 – Level 2 charging equipment requires that you buy and install Level 2 equipment, which together cost around $1,500 for a typical installation. Installation must be done by a qualified electrician; installing a 240V circuit from an existing breaker panel and making the connection to the station accounts for most of the remaining cost, including materials, labor and mobilization.
✔When finalizing installation, check with your electrical utility company for incentives and to see if they have special TOU (time of use) electricity rates for electric cars. If they do, you can save a lot of money by charging during hours when there's not a lot of electric usage (10:00 PM to 6:00 AM).